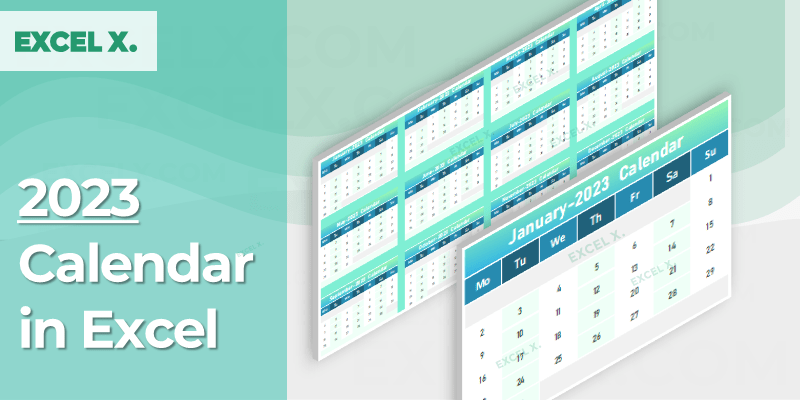 2023 Calendar in Excel helps you to create calendar based spreadsheets in Excel. You can download our free Excel Calendar Template 2023, and use it in your Workbooks.
We have created using Excel Date Functions and Template Styles. The look and feel will change dynamically based on the selected theme.
Calendar 2023 Excel Template
This is a free Excel Template for Year 2023. You can create this Template using Year, Month, Day and Date Functions available in Excel. We have prepared the year 2023 calendar by each month and it is ready for printing. You can change the default styles and get the Monthly or Year Calendars.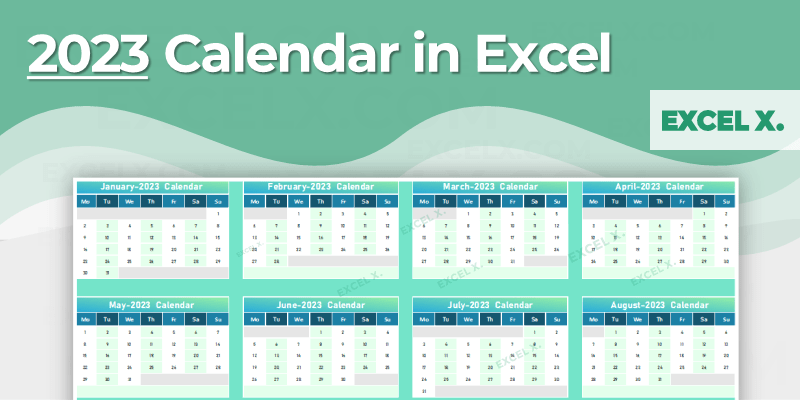 How to Create 2023 Calendar in Excel
Download our Free Excel Template, Copy and Paste into required Excel Workbook. And change the format as per your needs
Year: Excel Calendar is created for the year 2023.
Months: You can get the Calendar by Each month: January – December.
Weeks: Week Day starts from Monday and Ends on Sunday.
Days: Every alternative Day is formatted in different color.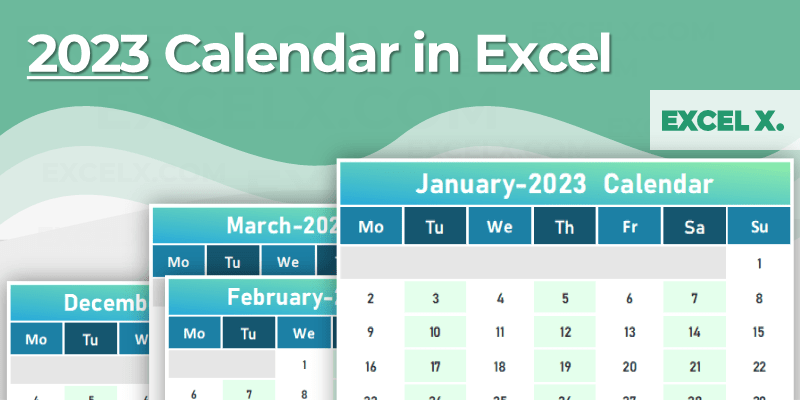 Download 2023 Calendar in Excel
Here is our free 2023 Calendar in Excel Format. Download the Excel Template for free and use in Excel Applications.
Hope, you find this useful. Please Let us know your feedback in the comments section below and help us to improve this templates.
Share This Story, Choose Your Platform!