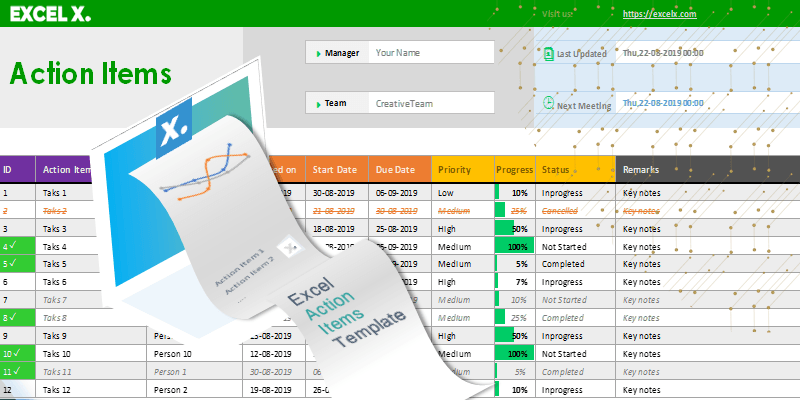 Here is a Free Excel Action Items Template to manage your action items using Excel Application. You can easily manage all the activities and action items with easy to use Excel Template.
You can enter to do items and plans using ID, Action Item, Assigned to, Created on, Start Date, Due Date, Priority, Progress, Status and Remarks field in our ready to use Excel Action Items Template. Free Excel Action Items Format is very easy to use and manage your project action items in Spreadsheet Application.
Share This Story, Choose Your Platform!